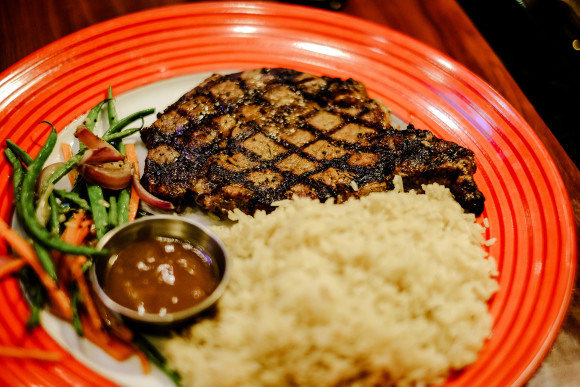 Hello from Best of Backyard! Today we are featuring another review of the Lion Premium Grills L75000 gas BBQ grill. The L75000 is 32″, packs a wallop with 75,000 BTUs across 4-burners, and is extremely durable due to the high-grade stainless steel that is used to manufacture this grill unit. Add in the affordability of this gas grill and you have yourselves the best stainless steel BBQ grill today. Enjoy the following review!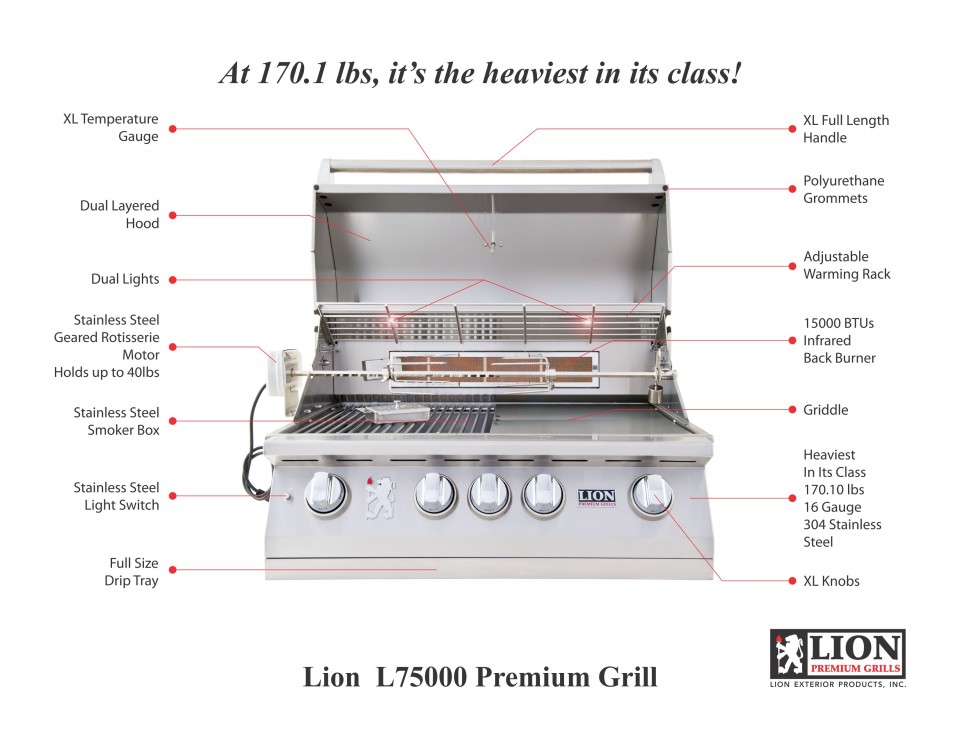 ______________
Some things in life take time to figure out like when to say "yes dear" and keep your mouth closed or when to pay the extra money for the nicer seats or when to take the extra 5 minutes to read the directions while assembling the christmas gifts. I can now add that it took me 47 years to spend the money and buy the right grill. My Lion L750000 has been a dream for the last 9 months.
This grill does it all well and has exceeded my expectations! Included with the grill was a griddle surface and rotisserie components. After making well over 50 meals including everything from pork ribs to pancakes, I highly recommend this good looking workhorse of a grill. We haven't regretted the decision to buy this at any time. Grill and components are stainless and very durable. (survived the Wisconsin winter with very regular use). The controls work flawlessly even in 10 degree winter weather. Lighting is a breeze.
I love the halogen grill surface light that I had originally doubted the durability of. The size of the L75000 is more than adequate for our family of 6 and the multi-family entertaining we frequently do. Add it to the list of things you finally have figured out, buy the Lion.
Joe, Wisconsin, 32″ Lion Premium Grills L75000 gas BBQ grill