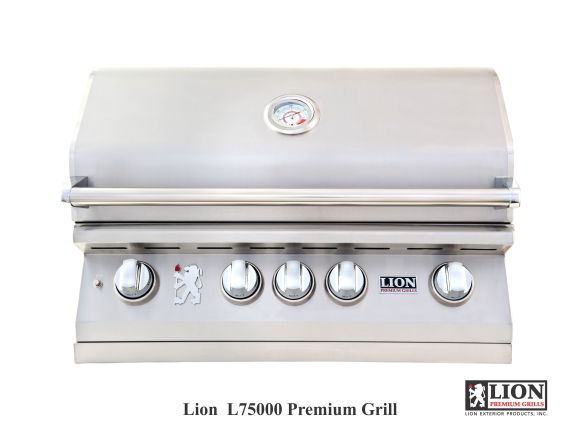 At Best of Backyard we find that first hand accounts of customers that are happy with our services and Lion Premium grill products is essential in really getting an honest viewpoint or idea of quality. We are incredibly pleased to find that Lion Premium Grills is providing the type of high end product that provides people with enough enjoyment to actually provide such positive feedback. We strive to provide the best service available as well as the best possible grills and outdoor products  available today. This is a wonderful review of the Lion Premium Grills L75000 stainless steel gas grill. Many thanks from Best of Backyard!

________________________________________________
I've had my Lion 32-Inch grill in service for nine months now, and I am VERY pleased with it. . I have this grill installed in a sunken kitchen, which is surrounded by a salt water pool, so it was critical that my appliances be constructed of a high quality stainless steel. After nine months, the grill is spotless and still looks like new with no corrosion at all. Many lesser grills that proclaim to be stainless only have a stainless hood, so corrosion is a problem with other parts. This Lion grill is corrosion-free inside and out. I would definitely buy this grill again and highly recommend it to anyone in the market for a high-quality, well-optioned grill at a great price.

-Dan Hoolwerf, Dallas, TX
________________________________________________